RETIRED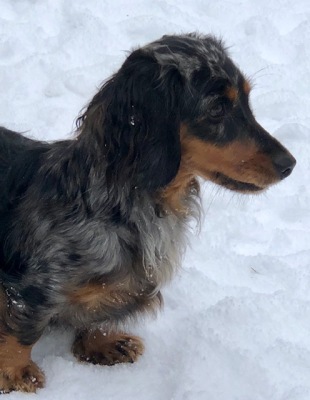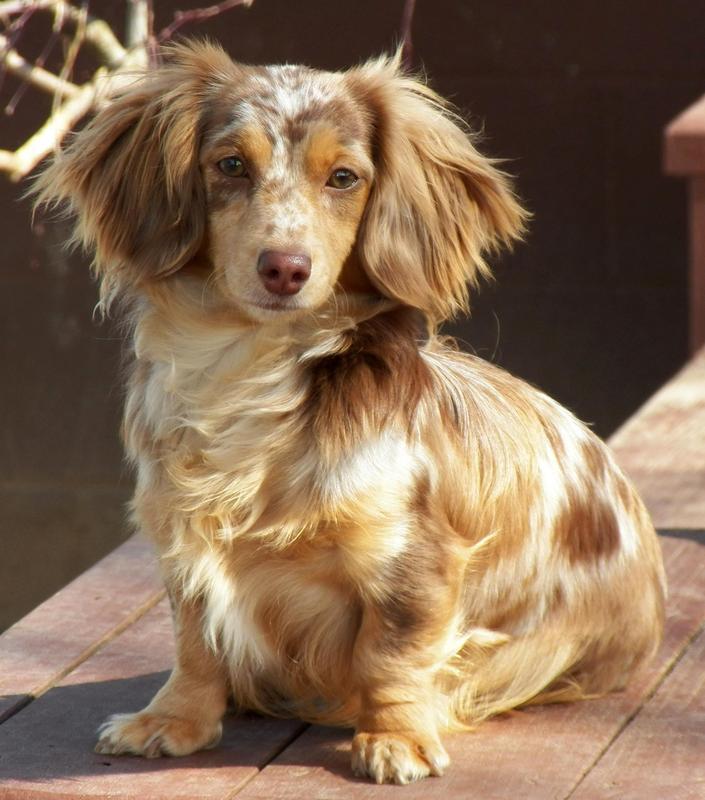 RETIRED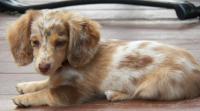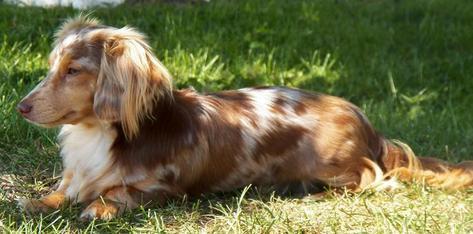 EMMA
EMMA is a Stunning Miniature Long-hair Black & Tan Silver Dapple!!!!! She has a GREAT Conformation and a Wonderfully Sound Temperament....she is Quiet with a Shy-Easy Going Personality.....Emma can out Snuggle even the best!!!!! She Carries for Just about Every Color including Blue & Isabella!!!!! Emma can Pass on These Gorgeous Colors right to her Puppies.....                    in the Wonderful Patterns of:

        Solids, Dapples and/or Piebald!!!!!
We are Certainly Looking forward to seeing What her Future Pups will bring us!!!!!

GABRIELLA
Gabriella (GABBIE) is a Gorgeous Chocolate & Cream 'Patchwork' Dapple little Girl. We absolutely LOVE this Beautiful and Great-Tempered Little Girl!!!  Gabbie has had Wonderful Dapple pups.....Gabbie has AKC and International Champions in her background!!!! Her Coat is Gorgeous (Extremely Thick and Soft) She carries Strong for Creams, Chocolates and Dilutes.......and has the Patchwork Dapple Pattern......that is Wonderfully Attractive!!!!!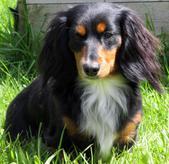 RETIRED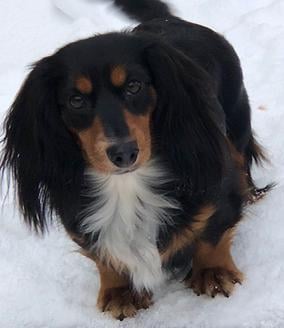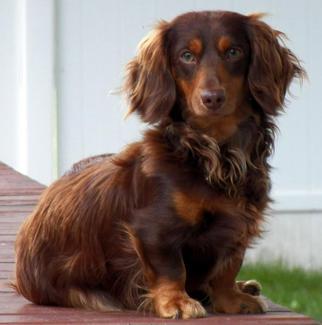 BAILEY
KITKAT
BAILEY is Absolutely Gorgeous to Look at!!!!!

With her Wonderfully Shiny Long Hair Coat She is a Stunning Black & Tan 'Tuxedo-Piebald'.....  This is all Complimented with her Great Conformation too!!!!!

Bailey is a Super Honey.....With a Lovely Sound Temperament to Love!!!!! 
Bailey carries for All Colors and her Genetics are Connected and Carry all Through Most of Our Future Litters!!!!!
​​​

KITKAT is Beautiful and she has one of the Most Wonderful Dispositions!!!!! She is a Sweet-Heart that is Gorgeous too!!!!! KitKat is a Miniature Long-Hair Chocolate & Tan that Carries strong for Chocolates, Reds, Dilutes and Black & Tans.....She also has the Most Beautiful Golden Green Eyes!!!!! 

She is Long and Slender just like her Mother "Autumn"...... KitKat is Now Retired and Snuggles with us in Bed Each Night!!!!!