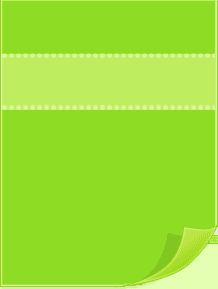 Our Family & Home

Photo Gallery of OUR Puppies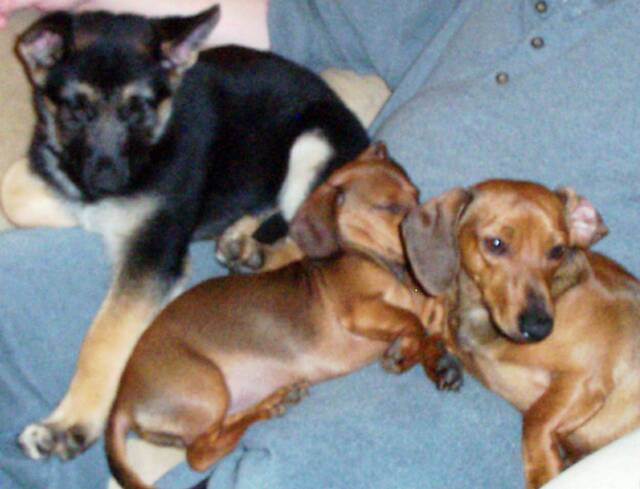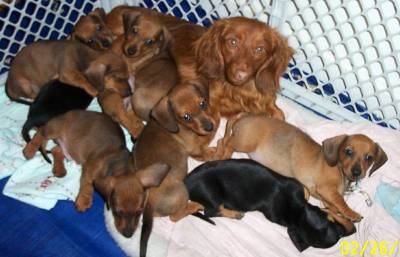 Not the Mommy!! Not the Mommy!!
Autumn is giving comfort to a litter of Chloe's Puppies.

We Live Simple and Love BIG!
Piebald Dachshunds & More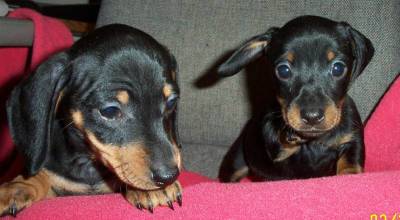 The Puppy on the right side is our Pebbles at about 5 weeks old!!!
We LOVE God and our Family with all of our Hearts and Souls. My Husband and I have been married for 34+ years and we have been blessed with 2 Wonderful Grown Children and a Lovely Daughter-in-law. We also Have 4 Of the Greatest Grandsons Ever!!!!!
​
We are a retired Military family. My husband served in the US Army for 21-1/2 years, and throughout his career we have moved 13 times. We have lived in our current home for 18+ years. Here in Chautauqua County it is "home" for us, since we both were born and raised in this area.
​
Throughout my life, I have had multiple "JOBS." With the Exception of Raising Our 2 Wonderful Children..... Raising 
Red Dachshunds
 and Piebald Dachshunds and raising our own puppies to love—THIS is Where my HEART & SOUL are Happy!!!!! I now have 'thee' BEST Job in the World—I enjoy Every single part of being with these Dogs/Puppies!!!!! I get to spend all of my time watching these furry little gifts. All through the day they put a smile on my face, and they make me gut Laugh constantly with all of their goofy little actions!!!!! Dachshunds as a Breed are always happy and believe me, it is catchy!!!!! I have had many people ask me: "How can you be with these little ones and then Not keep them All?" My answer is simple: I am Extremely BLESSED......to be able to spend the first 8 weeks with such Wonderful Precious Gifts..... I am able to watch them grow from the time that they are born until the time that another Wonderful Family can step in and Make these little ones a part of their own family and then Enjoy such Happiness too!!!!! This is why I decided to Raise Dachshunds—To Spread the Love and to Share my Joy with Others!!!!!
​
We ONLY Breed Dachshunds!!!!! But, we did have  Pomeranians and We also had a Wonderful 16+ yr. old Blue Point Siamese Cat "TAZ." we surely miss them all so very much and we have our "NALLA" our Beautiful (Spayed) German Shepherd.
Beautiful Red Dachshunds !!!!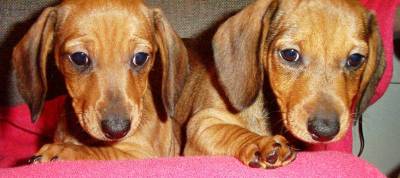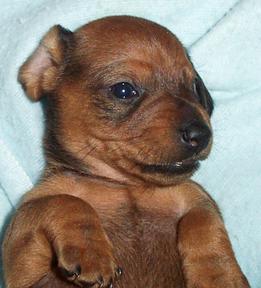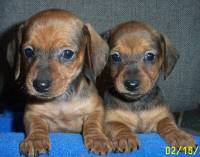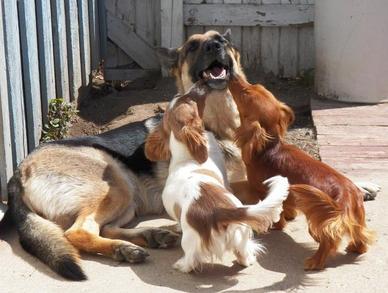 Dachshunds Just Can't Hold 
          Their LICKER!!!!

Sassi fras   Sydnie      BBBear   Graham Cracker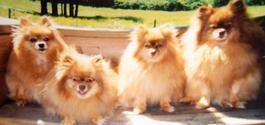 Our Older Dog Crew!!!! (Taken 2001) 
        They have all since passed :(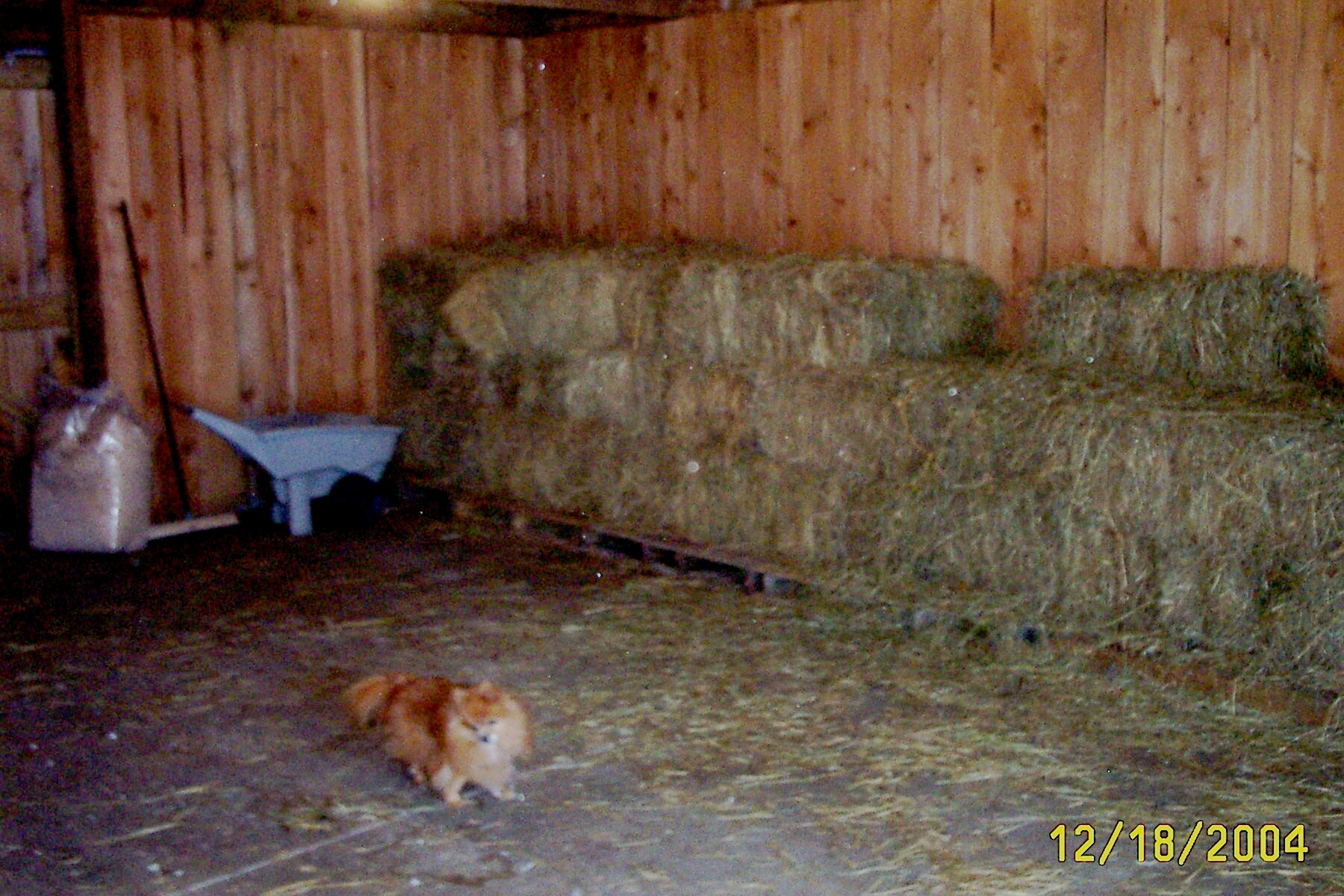 Sassi Fras helping out in the Barn
Once we decided to Raise Dachshunds.....we have gone to extreme measures to re-arrange our home and lives to accommodate our furry family!!!!! We have made the majority of our home their place to be with us!!!!!
​
Basically, we created Great Spaces All Throughout Our Home (inside and Out) We have a wonderful family room that is set up Just for the Dachshunds with Steps galore.....This room is where you will usually find us all together (unless we are all outside) Our back yard consists of 3 Full fenced-in Yards just for the dogs. We have one yard that has a solid vinyl fence for Safety and privacy.....we also have 2 other Fenced-in Yards, this allows More Room for our lil ones to Roam and run!!!!! Plus, it gives us separation spaces, for when our Females are in-Heat.  We have a huge wrap-around deck (which my brother built for us) The deck makes a GREAT cover to go under (like a clubhouse effect) the dogs all Love this deck for All Seasons!!!!! In the Winter, My husband also makes paths for them in the snow (seen in photo above) We don't want to be separated from them when we are swimming in the pool either.....it's a different space for them and they love to explore and run .....We have Enjoyed making a "Dachshund Heaven" for Our Pups.....So that we Can ALL be together!!!!! 
​
The Whelping room and Nursery are very private, so the moms and new puppies can have their own quiet space. But, close enough that we can still keep a close eye and "ear" on both the mother and Puppies throughout the day AND Night-time. I am basically the mid-wife—I Never let our Mothers Free-Whelp—I am with the Mother the whole time while she is in Labor and having her puppies. I assist with everything!!!!! Our Wonderful, Veterinarians (and Awesome Staff) have always been on call for us, during this time (or anytime) they have always answered our questions or concerns that We may have. Bless Their Hearts for being so very Patient!!!!!
​
Along with Our Dogs already Good Nutritional Food (TLC) and NuVet Plus Vitamins. Our Pregnant Females also receive a special diet of Homemade "Chicken and Rice" ..... This allows them to get the extra Nutrition that they need Before, during and after Whelping..... The Moms are very tired after giving birth and the Wonderful smell of the Chicken stimulates their appetite and helps to make sure that they eat good and hearty. It also, gives them strength and makes them healthy, while they are nursing their puppies.
​
My Time, Attention and Love All Goes to Our Puppies (Moms) Each and Every Day and All Throughout their Full First 8 Weeks of Life!!!!! As the puppies get older, they are gradually socialized..... We have great family and friends that come and play with the puppies—this helps to socialize the new puppies with new people too!!!!


AnnaBelle (who we Spayed right away)
....Our Rescue dog .....She is our Gift from God and we Love her with all of our Hearts and Soul ......Although she is very Gorgeous ....she is a Double Dapple Dachshund. She is Completely Deaf and Partially Blind. The Breeder was very irresponsible and sold her knowing that she had Birth Defects. We became very educated very fast about these Defects and this is why we will NEVER Double Dapple .....the Risks are just Too High.....& Because AnneBelle had Special needs, We have developed Special Ways of Communicating with her.....we use hand signals for her to come to us and play fetch and at night we flash the light on and off and she knows to come to the door.....she is very smart.... and she is Wonderful to have in our lives.....but, it is a shame,  because her Breeder could have avoided this and the Breeder should have been honest about her Birth Defects .......AnneBelle is so very Happy and very Lucky  (we consider ourselves even more lucky to have her in our lives) but, AnneBelle could have fallen into the wrong hands and been abused by someone that would not have understood about her special needs.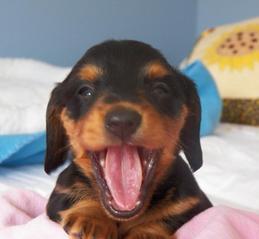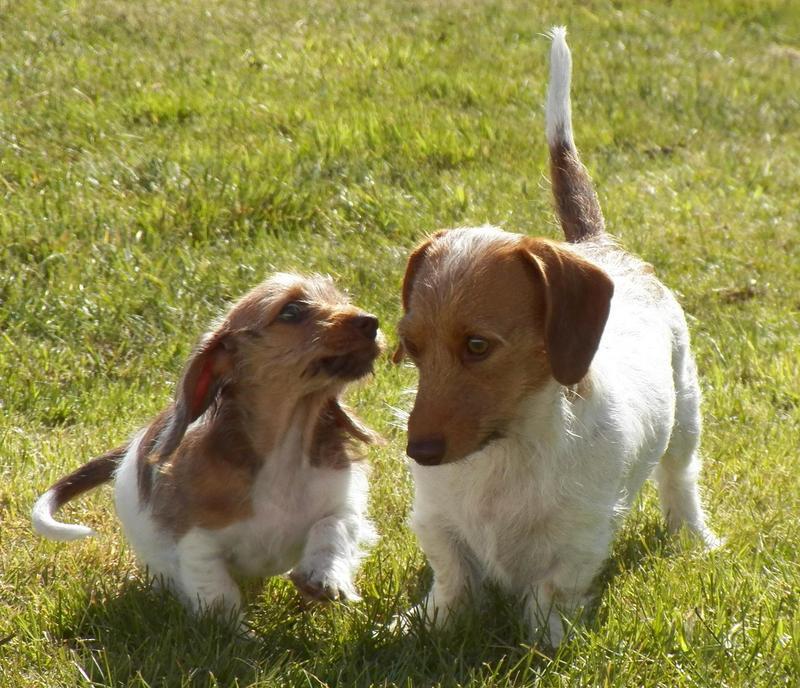 Hah!!!! having fun, is what life is all about!!!! haha....

Hey Mom, guess What???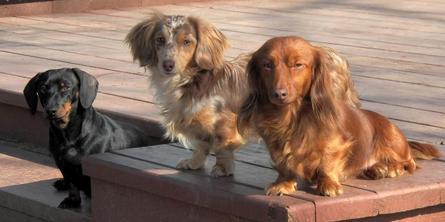 What a bunch of Beauties!!!!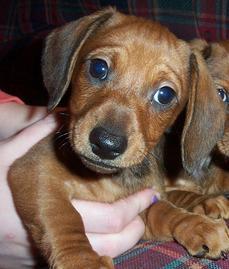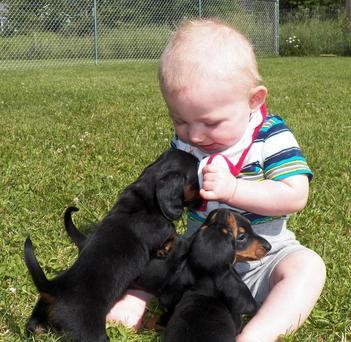 Our GRANDSON with Cocoa Peanut's Girl Puppies!!!!
WhaCha Say?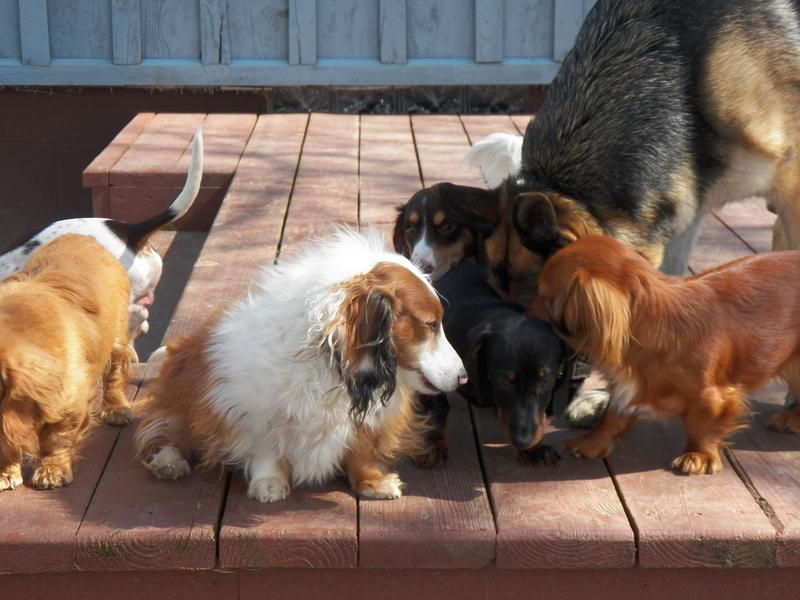 Togetherness!!!!!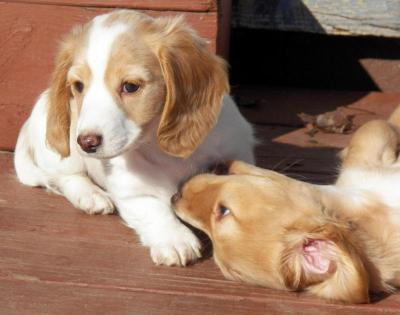 Sweet-Sweet-Sweet!!!!
Copyright 2011 CAMS Dachshunds: Red Dachshunds. All Rights Reserved.