The Food that ALL of Our Dachshunds eat is:
TLC Whole Life All Natural Ingredients Pet Food!! ALL of Our Dachshunds are LOVING it!!!! TLC has Helped with their Healthy Shiny Coats and Super Wonderfully Clear Eyes and ALL Around Health!!!
        We HIGHLY RECOMMEND this FOOD!!!! 


Dachshunds are a Very Unique Breed that are Very Loving and Loyal. Their Personalities are all different and Very Unique, but stay Consistent to what a Dachshund truly is all about. They should have Great Temperaments and should get along very well with People and other animals...They get along Especially well with Other Dachshunds!!! Dachshunds are Smart, Playful and Extremely Loving. They can Steal your heart in a matter of seconds and usually "One is Not Enough" Dachshunds are an EASY Maintanence Breed: They shed seasonally, about 2 times per year (even the long haired ones) they demand little grooming costs, which most people can do themselves. Dachshunds are also Very Versatile and are Great for Apartment living as well as a Farm life!!!!!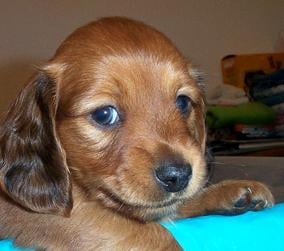 Dachshunds originated in Germany. Their name "Dachshund" means "Badger Dog" They are eager little hunters that hunt on both Above Ground and Below Ground. Dachshunds Have Been Rated in the Top 10 Most Popular Breeds for AKC (American Kennel Club).
Dachshunds come in 3 different Coat Varieties: Long-haired, Smooth Coat and Wire-haired. And they come in Sizes: Miniature (11 lbs. & under by 1 year of age) and Standard (16 to 32 lbs.) plus, another size, what Breeders like to call "Tweenie" size this is an in-between popular size (it's in-between Mini and Standard 12 to 16 lbs.) They are a Great size for families with small children.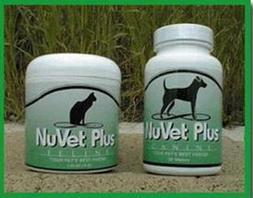 We Recommend 

 NuVet Vitamins 

  for your Pets Health. 

www.nuvet.com/26063

​​
We offer Miniature Dachshunds for sale, Tweenie sized Dachshunds and sometimes Small-Standard sized Dachshunds. After the Summer of 2019, Our Dachshund Puppies are Only Long-Hair!!!!! We will always have the Traditional Colors: Black & Tans and Reds Dachshunds in All Shades (from very light Creamy Red to a deep Dark Mahogany Red) We will also have a variety of various Colors that will include: Chocolates, Chocolates & Tans/Creams, Blues, Blue & Tans/Creams and Isabella's & Tans/Creams. These Colors will come in Wonderful Patterns of Solids, a Piebald Pattern and we also have a Few Dapples in all Colors!!!!!!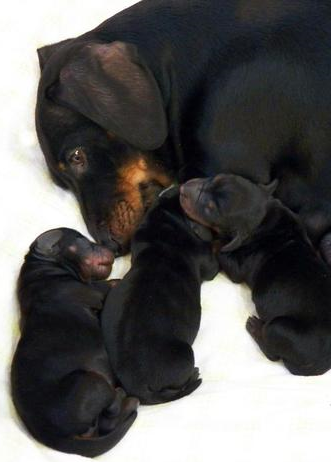 But We will NOT and will NEVER "Double Dapple" 

red Dachshunds
 and black & tan Dachshunds in long coats with the patterns of solids and  piebald Dachshunds  will be our most Popular.
Our Dachshunds Are Our Family Members!!!!! 
Our Dachshunds Are Our "EACH & EVERY DAY LIFE" .....They Love and Live with Us. We Strive, With ALL of Our Hearts, to show each Puppy/Dog that they are Special, so the Puppies Here are all a bit pre-spoiled!!!!! Our Puppies are All Handled Constantly throughout the Day. When they are ready to go to their new for-ever homes, With You, they will be Happy, Healthy and well Socialized. Plus, they will have a good start on potty/paper training.  
Most of All Our Dachshund Puppies will be ready to be LOVED by You and Will be Ready to be an "Every Day" Part of Your Families Life!!!!!

Thank You Sooooo Very Much for Considering one of CAMSDachshunds Puppies to be a Part of your Family!!!! 
We absolutely LOVE When Someone Loves our Babies as Much as We do!!!!!

Please explore our site to learn more. Please feel free to Contact us to learn more about the Puppy of Your Choice. We Spend a Great Amount of Time With Our Puppies. Once You Pick Out Your Own Puppy to Love.....We Keep You and Your Family Updated on Their Unique and Individual Personalities that they are developing.....Plus, We Make sure that You Receive Updated Pictures Each Week.....This way You & Your Family are Able to Watch Your Puppy Change and Grow, while they are here with us, during their First 8 Weeks of Life!!!!!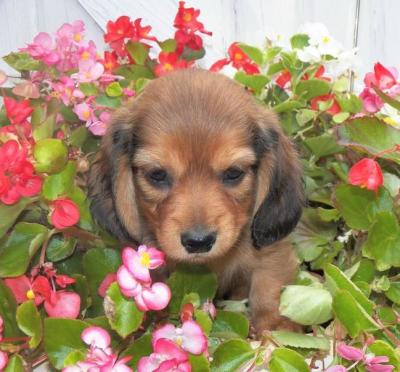 Thank you So Much for Visiting Our Website.
​
The Pictures on Our Website are of Our Own Puppies that we have Raised and of our Own Family Dachshunds!!!!!